User Login
RFP Submissions
More About FCS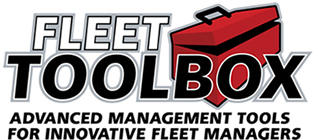 Fleet Toolbox Management Analysis Software
Fleet Toolbox is like having a fleet consultant in your office whenever you need it most. We offer online tools allowing you to benchmark your operation, connect with peer experts, share your accomplishments, find crucial document templates, ensure your competitiveness and develop solutions to your challenges.
Fleet Toolbox comes with the following web based services, and applications
fleetANALYZE
Use our 8 advanced calculators to analyze fleet data, plan your budget and perform competitive analysis against industry standards.
Management Analysis Calculators
FleetANALYZE gives fleet managers the ability to analyze their fleet in a quick efficient manner and without the need to hire an outside consultant. As part of our service and at your request we are available to review your calculations for accuracy.
Staffing requirements:
This calculator analyzes your vehicle inventory and calculates direct and indirect staffing requirements.
Burdened labor rates:
Calculate your fully burdened hourly labor rates using budge, and activity based costing data.
Burdened fuel markup, and Burdened parts markup:
Calculate burdened fuel rates for all major fuel types including alternative fuels. Calculate burdened parts markup percentage.
Facility size requirements:
Calculate repair facility size requirements, and work bays based on fleet composition, and age.
Activity-based costing Anaysis:
Perform activity based costing analysis using employee, and line item budget data.
Vehicle replacement analysis:
Compare lease, purchase, and guaranteed by back to determine the most cost effective way of acquiring vehicles.
Vehicle rates of replacement:
Calculate vehicle rates of replacement using depreciation, and maintenance costs.
Vehicle rental rates:
Calculate vehicle rental rate prices per mile, or hour.
Downtime standards:
Calculate acceptable downtime rates for vehicle classes based on operational hours, and age.
fleetCOMPARE
Use our advanced benchmarking tool to compare your operation's salaries, replacement cycles, inventories, and more.
Web based benchmarking
fleetCompare is a powerful web based benchmarking tool that allows you to generate your own statistical reports. Dynamic data filters allow users to filter statistics by region, state, agency type, population, and fleet size generates reports. Before a user is given access to view benchmarking data we only ask that they fully complete the survey first.
fleetCCOMPARE consists of no more than 60 questions and covers the following 6 categories.
General agency information including fleet size, agency type, and location
Feet and fuel management computer systems is being utilized
Fleet inventory and replacement schedule
Salary and staffing
Customers
Parts and fuel inventory
Before an agency will be given access to the survey all their survey data will be verified for accuracy.
fleetSHARE
Network with your public fleet peers, find innovative solutions to your challenges and share your successes.
fleetDOCS
Search our database of over 700 usable fleet documents, RFP templates, job specs, manuals, and more.
fleetPLAN
Browse our library of 1,200+ pages of plans outlining step-by-step solutions to common fleet challenges.